We are…
Kristín Einarsdóttir an Icelandic PE and primary teacher.  I am the author of Play To Learn More and here below I  tell you how the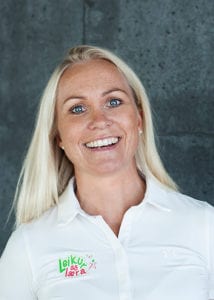 PTLM adventure all started.  I have great experience teaching children all ages – almost all subjects!  I hold courses all around the world and my mission is: "To preach the gospel about giving children the opportunity to learn through play, movements and senses!" And I am  going to continue to teach as many teachers as  I can?  I am so lucky to love what I do and one of my favorite quotes is: "Find a job you love and you never have to work again!"
When  I am not thinking about Play To Learn More or holding Play To Learn More courses,  I run, swim, cycle,  hike or go cross country skiing! I love all outside activities and I am addicted to fresh air!
Jón Karlsson or Nonni as he is we do always call him, is an Icelandic PE teacher and PGA golf professional. I have almost 30 years'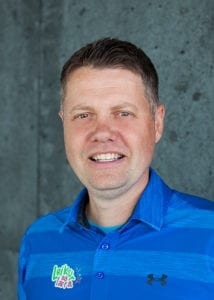 experience teaching PE and swimming in primary and secondary schools as well as teaching golf to children and adults. I am the supporting man behind the women and takes cares of everything that needs to organize concerning running courses!
When I am notorganizing Play To Learn More courses,  I play and teach golf, run, go cross country skiing or hiking.
If you have any question concerning practical things – ask Nonni!
Guðlaug Þorsteinsdóttir or Gulla as we call her graduated as a sport scientists years ago. I have always been very active and in the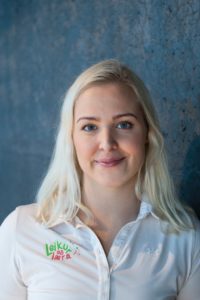 little village where I grew up, I trained all sports that I could! For the last 10 years, ice hockey became my main sport and I am a member of the national team. I got to know PTLM at my last year at the University when I went on practice in one of the PTLM kindergartens. I really liked the methodology from the beginning and it included all my ideas about how to teach young children. The following year I started to work at that school and learn more about PTLM. Now I hold PTLM courses in Iceland and abroad!
I have just had my first child and I look forward to trying PTLM activities on him and stretch the method from the schools to homes!