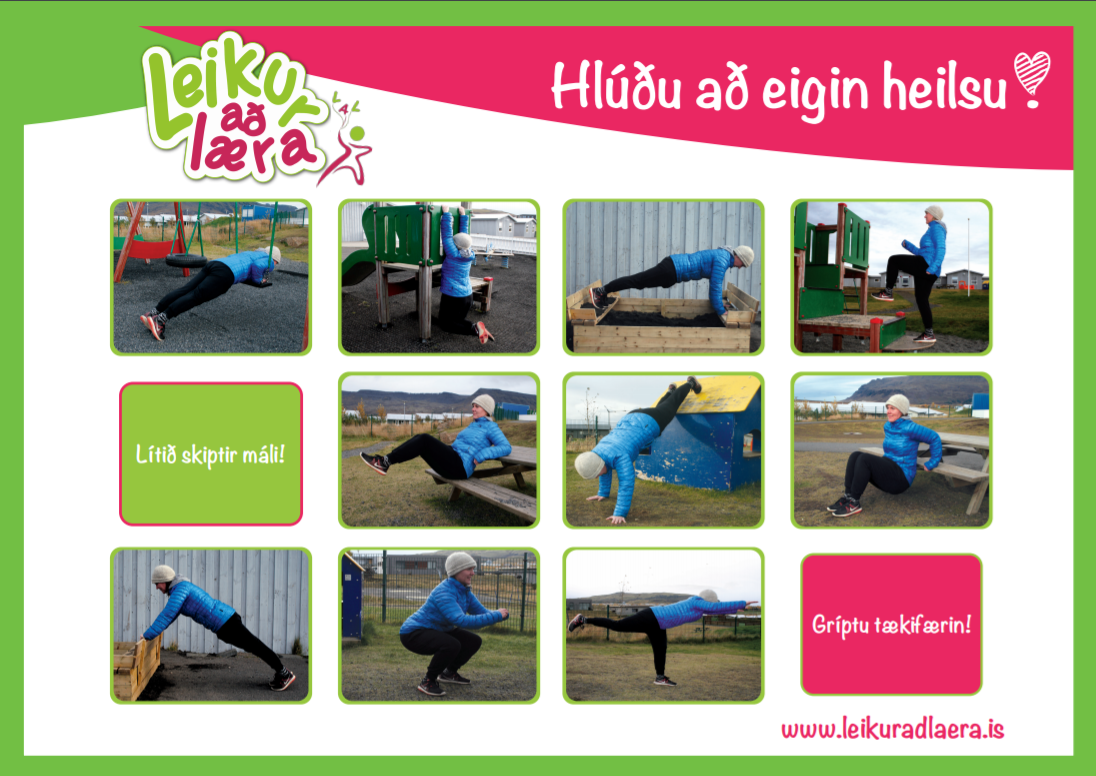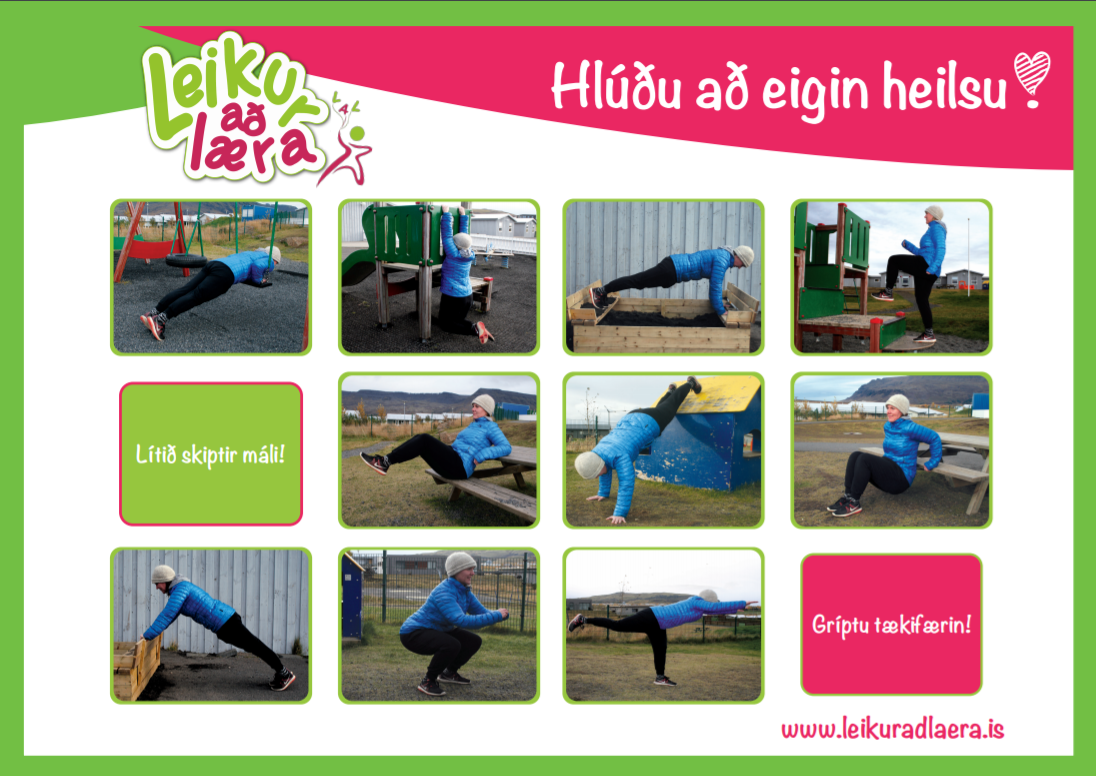 Play To Learn More believes that one of the fundamental things for the teacher is his and her mental and physical wellbeing. It is our own responsibility to do what we can to stay fit physically and mentally.  Teachers are so lucky that we can nurture ourselves while working with the children. The possibilities are all around us!
This video and the poster were made for the annual PTLM conference in Iceland 2017. The conference was dedicated to physical activities and wellness in general for children and teachers in PTLM schools in Iceland. We hope that you enjoy it even though it is in Icelandic! The video says more than words.
Have fun, take responsibility and move with your students!